Almaty, Al-Farabi Avenue 77/7, Esentai Tower BC, 11th floor
2020 for Eastcomtrans LLP
An analysis of the volumes of shipments in 2020 as compared to 2019 shows there has not been a significant decrease. This became possible thanks to efficient teamwork and a solid client network the company has built.
Eastcomtrans has been successfully developing in two directions:
Containerized cargo shipments of consumer goods, a segment where the total amount of containers shipped will reach at least 18,000 TEU (twenty-foot equivalent units) by the end of year. The company has been aggressive in its market access strategy by filing in as a contender in the bids for companies like Nestle, Leroy Merlin, LG, Samsung, and other economy sector leaders.
Containerized shipments in the sector of ferrous metallurgy, where the expected volume will reach 150,000 tons by the end of year.
It is worth noting that Eastcomtrans has demonstrated its effectiveness in arranging multi-modal shipments of auto parts for Astana Motors from Turkey to Almaty, thereby strengthening its competence in this segment. As a result, Astana Motors has extended its contract with the company into 2021.
Eastcomtrans is an active participant in the implementation of the government infrastructure development program "Nurly Zhol 2020-2025," in the segment of development of containerized shipments of cargoes across Kazakhstan's railway networks.
If you want to make an order or you have any questions, please write to us.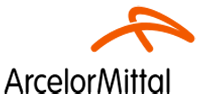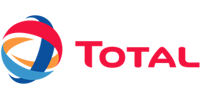 About us
Eastcomtrans LLP is the largest privately-owned rolling stock operator in Kazakhstan.
Contact
050036, Republic of Kazakhstan, Almaty, Al-Farabi Avenue 77/7, Esentai Tower BC, 11th floor
+7 (727) 3 555 111
+7 (727) 3 555 222