Almaty, Al-Farabi Avenue 77/7, Esentai Tower BC, 11th floor
Cargo transportation is a service that has been very popular for many years. Our company is a dynamically developing freight forwarding company, which specializes in the provision of services for organizing the transportation of goods by rail.
Our goal is to provide your rail transportations with wagons and your container transportations with the best conditions for the delivery of goods in the shortest possible time, as well as to ensure the continuity of the process while maintaining a reasonable cost. An individual approach to each Client, the usage of the accumulated experience of freight forwarding, the availability of contracts and established relationships with leading freight forwarding companies and reliable freight forwarders help us to achieve this goal.
Our company provides a full range of services for the delivery of goods, including:
Provision of railway rolling stock for the transportation of goods by railways with 1520 mm track.
Services of the wagon operator for the organization of transportation of goods by rail
Services for payment of tariffs for the transportation of goods by rail
Services of the freighter
Freight forwarding on railway transport
If you want to make an order or you have any questions, please write to us.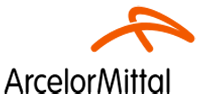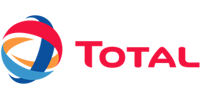 About us
Eastcomtrans LLP is the largest privately-owned rolling stock operator in Kazakhstan.
Latest news
The term of circulation of Eurobonds is extended to 2022.
20 April 2017
---
Exhibition Transport Logistic 2017
31 March 2017
---
The deal on the terms of Islamic leasing
26 February 2017
---
FitchRatings's rating
8 January 2017
Contact
050036, Republic of Kazakhstan, Almaty, Al-Farabi Avenue 77/7, Esentai Tower BC, 11th floor
+7 (727) 3 555 111
+7 (727) 3 555 222