Almaty, Al-Farabi Avenue 77/7, Esentai Tower BC, 11th floor
Eastcomtrans informs of a launch of container trains on 26 and 29 December from Moscow to Almaty
In December 2020 Eastcomtrans launched its first container train from Moscow to Kazakhstan. The train successfully delivered consumer goods and DYI construction supplies.
Today, we are pleased to inform of a convenient schedule of expedited containerized cargo railway deliveries using a container train from Moscow to Almaty.
The scheduled cargo deliveries will be carried out on 26 December and 29 December 2020; should there be an increase in the volumes of delivery, we will consider adding an additional train.
The transit time of containerized deliveries does not exceed six days.
Railway cargo shipments differ from any other types of shipment in that they are can be made on a regular basis, are affordable, and speedy. This is precisely why containerized shipments guarantee cargo safety, high speed of delivery and safety, irrespective of the cargo volumes.
For more details on the service, please contact our sales department:
Almaty
Moscow
Email: eastcom@ect.kz
Email: igonina@ect.kz
Tel: +7 727 3 555 111
Irina Igonina, Sales Manager
Mobile (WhatsApp): +7 903 629 72 40, +7 903 597 51 18
If you want to make an order or you have any questions, please write to us.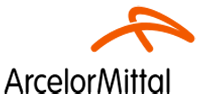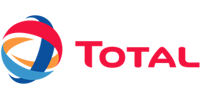 About us
Eastcomtrans LLP is the largest privately-owned rolling stock operator in Kazakhstan.
Contact
050036, Republic of Kazakhstan, Almaty, Al-Farabi Avenue 77/7, Esentai Tower BC, 11th floor
+7 (727) 3 555 111
+7 (727) 3 555 222