Almaty, Al-Farabi Avenue 77/7, Esentai Tower BC, 11th floor
A first container train has been launched from Moscow to Kazakhstan
It will be a help to entrepreneurs in speedy transportation of their cargoes.
Eastcomtrans LLP, a leader in railway transportation, jointly with the Russian partners from Maxima Group of companies has arranged expedited containerized cargo shipments by railway using a container train from Moscow to Almaty. The cargo shipments may be organized from the TLC-T1 station to the TLC-Zhetysu-Damu station.
The transit time for the railway shipment was 3.5 days. Considering the "first" and "last" mile, the total transit time for containerized cargo shipment will not exceed six days.
The advantages of railway shipments over truck shipments are obvious. First of all, cargoes are safe while ensuring schedules are met, no matter what season.
Second, railway shipments increase transaction transparency in the process of cross-border movement of goods. This is especially important for the B2B sector. Another advantage of the railway transportation is that cargoes are traceable while en route.
The first train shipment delivered consumer goods and DIY construction supplies.
If you want to make an order or you have any questions, please write to us.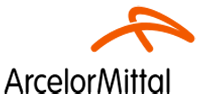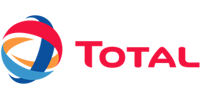 About us
Eastcomtrans LLP is the largest privately-owned rolling stock operator in Kazakhstan.
Contact
050036, Republic of Kazakhstan, Almaty, Al-Farabi Avenue 77/7, Esentai Tower BC, 11th floor
+7 (727) 3 555 111
+7 (727) 3 555 222