Almaty, Al-Farabi Avenue 77/7, Esentai Tower BC, 11th floor
Car Repair Shop--Kostanay
We are pleased to announce that the Car Repair Shop--Kostanay has been successfully operating.
In February 2020 alone, 24 depot cars were repaired, and the first 10 months of productive work culminated in more than 1,500 railway cars that have been repaired.
It is an important milestone for us, especially given the fact that it has been a long time since a car repair depot was built, and we were the first to re-introduce this function in a long time.
The launch of the CRS--Kostanay has been done in phases. As of today, workshops, an auto-control brakes repair and inventory point, and a wheelset overhaul shop, have been commissioned.
The wheelset overhaul shop was launched in October 2020, once the relevant permit was received.
We are already doubling the number of wheelsets repairs from 240 up to 480 every 24 hours, by working in two shifts.
In 2021, we plan a further expansion of the CRS--Kostanay's functionality to include cargo cars overhauls. In the first quarter of 2021, we plan to obtain a permit to carry out repairs on gas and oil tanks.
The development of the depot and shop repair of cars and wheelsets will create additional jobs and increase our team to 300 employees.
Most repairs of the rolling stock of Eastcomtrans LLP is performed at the company's own car repair shops, which has a positive impact on the enterprise's operating efficiency.
If you want to make an order or you have any questions, please write to us.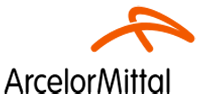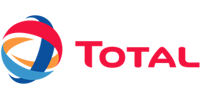 About us
Eastcomtrans LLP is the largest privately-owned rolling stock operator in Kazakhstan.
Latest news
The term of circulation of Eurobonds is extended to 2022.
20 April 2017
---
Exhibition Transport Logistic 2017
31 March 2017
---
The deal on the terms of Islamic leasing
26 February 2017
---
FitchRatings's rating
8 January 2017
Contact
050036, Republic of Kazakhstan, Almaty, Al-Farabi Avenue 77/7, Esentai Tower BC, 11th floor
+7 (727) 3 555 111
+7 (727) 3 555 222