Almaty, Al-Farabi Avenue 77/7, Esentai Tower BC, 11th floor
For students
We offer internships for students from different academic backgrounds.
Internships of Eastcomtrans are mainly available in the cities of Almaty and Astana. They provide a unique understanding of the potential career paths in the company.
You have the opportunity to work in such fields: logistics, maintenance of wagons, supply chain, human resources (HR), finance, information technology (IT).
To apply, you must be enrolled in the university and look for a position that lasts from 3 months to 1 year.
Questions about the internship
Resume.
Cover letter.
Copy of the record book (or printout of the grades).
Certificates (if any).
Internship in the company Eastcomtrans lasts 1 month or more as agreed.
Please note that for our published internships in Almaty and Astana, candidates must be enrolled in the university for the duration of the internship.
If you want to make an order or you have any questions, please write to us.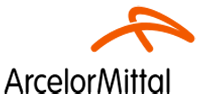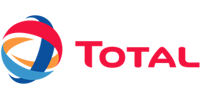 About us
Eastcomtrans LLP is the largest privately-owned rolling stock operator in Kazakhstan.
Latest news
The term of circulation of Eurobonds is extended to 2022.
20 April 2017
---
Exhibition Transport Logistic 2017
31 March 2017
---
The deal on the terms of Islamic leasing
26 February 2017
---
FitchRatings's rating
8 January 2017
Contact
050036, Republic of Kazakhstan, Almaty, Al-Farabi Avenue 77/7, Esentai Tower BC, 11th floor
+7 (727) 3 555 111
+7 (727) 3 555 222